By custom designing each menu and each meal to your individual requirements, your personal chef can ensue that each meal is delightful, satisfying and tailored to your dietary needs.

All meals are prepared in the safety of your kitchen, with fresh ingredients selected and purchased by your personal chef on the morning of your cookdate, providing you with the best quality and highest achievable level of food safety.

By having delicious meals to come home to, you will have more available time for family or recreation, better quality food than commercially frozen entrees, and the feeling that you're "eating right" for your health.

And the best part is, having a personal chef isn't just for the rich and famous anymore. Many personal chef clients are regular, time-starved professionals and families.

Looking for a Professional Personal Chef?
If you're ready to hire a Personal Chef, or want to know more about how a Professional Personal Chef can save you time and enhance your lifestyle, you've come to the right place. Find all the details, or your new personal chef.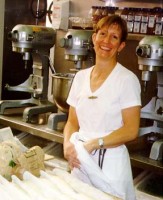 Click here if you're looking for a personal chef for Jensen Beach, Stuart, or Port St. Lucie
Click here if you're looking for a personal chef for Vero Beach, Fort Pierce, or Sebastian Beach.